Horizontally removable
Bicycle carrier
The bicycle rack device is a removable system exclusively for bicycle racks. The horizontally placeable ball neck is visible in use - when not in use, the system is hardly visible on the vehicle.
Advantages:
The ball neck is applied solely duringuse. The system itself, without the ball neck, is slightly visible. Therefore hardly anything disturbs the vehicle optics.
Removable towbars from ACPS
Automotive lock fully automatically - this offers high reliability and simple operation.
The ball neck is equipped with a lock to prevent theft.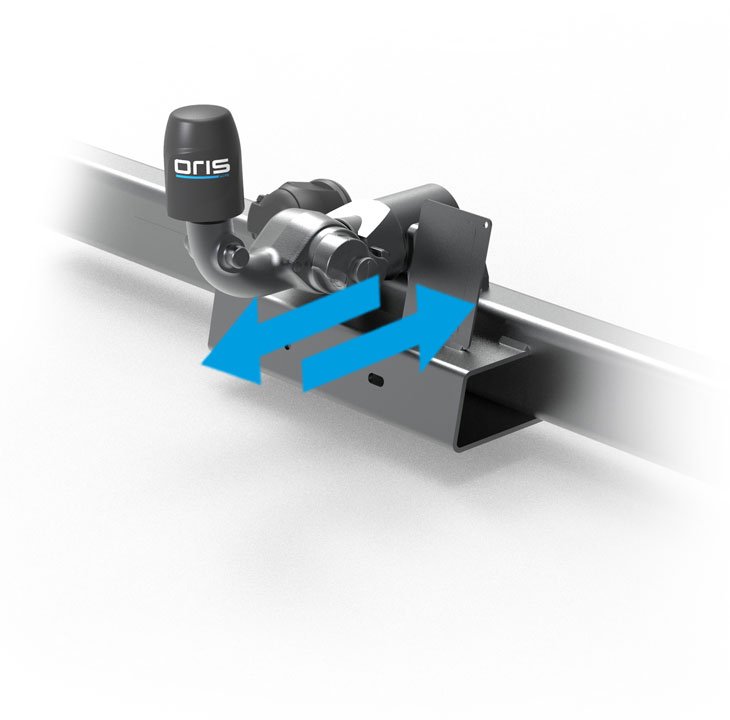 Technische Daten
| | | |
| --- | --- | --- |
| | Vertikal abnehmbar | Horizontal abnehmbar |
| D-Wert* | bis zu 16,8 kN | bis zu 13 kN |
| Stützlast | bis zu 220 kg | bis zu 150 kg |
| Anhängelast | bis zu 3.500 kg | bis zu 2.500 kg |
* Beim D-Wert handelt es sich um einen festgelegten Kraftwert, der das zulässige Gesamtgewicht des Zugfahrzeuges und das maximal zulässige Gesamtgewicht des Anhängers beinhaltet.
Die hier angegebenen Daten passen nicht zu Ihren fahrzeugspezifischen Anforderungen?
Dann nehmen Sie gern Kontakt zu uns auf, denn wir entwickeln auch maßgeschneiderte Komponenten und Lösungen.
Technical data
Please do not hesitate to contact us if you have any questions regarding your vehicle-specific requirements – drawbar load and number of bicycles to be transported – please contact us.
SUITABLE ELECTRICAL SETS
FOR OUR TOWBARS
The relevant electrical kits for our towbars are developed in cooperation with well-known wiring harness manufacturers according to customer requirements. We offer automotive manufacturers and their authorised dealers our systems for strip installation or retrofitting. Spare parts are also available for both scenarios.
FURTHER TOWBARS
FOR THE EUROPEAN MARKET
FIND OUT MORE
ABOUT US
Get in touch to find out more about ACPS Automotive and our bicycle rack devices.

Contact us